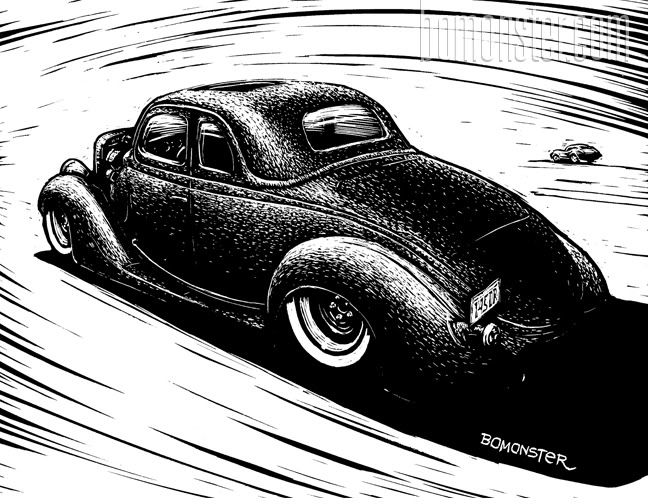 You put a lot of thought, blood, sweat, tears, time and money into your cool ride. You already have a digital photo, how about remembering it with a piece of original art? If you've seen my work on the HAMB Friday Art Show you know it's bold, unique, graphic and "unbelieveably, totally over-the-top awesome" (anonymous quote). I start with a black-inked board (like masonite) and scratch off the top surface with a knife to reveal the white layer underneath. What you get back is the actual hand-scratched and signed scratchboard - not a print.
For HAMB members I'm offering a "personal portrait price" special of $190 for an original 8x10. You email me a picture of your car, bike, vintage trailer, etc., Paypal me 50% and I do my thing, keeping the background clean and simple. When finished I'll email you the result, collect the remaining 50% on Paypal and ship to you. Larger sizes require larger fees and the detail will blow your mind. Price includes U.S. shipping. Other countries add $10. Turnaround time is generally two weeks.
This pricing is for personal hanging use only and not meant to be used as a logo, t-shirt art, etc. I can also do those things if you're interested and I price those efforts accordingly.
Start the conversation by emailing me at:
bomonster@bomonster.com
Check out my website by clicking the signature below.
Here are a couple of examples of what I can do when given good reference...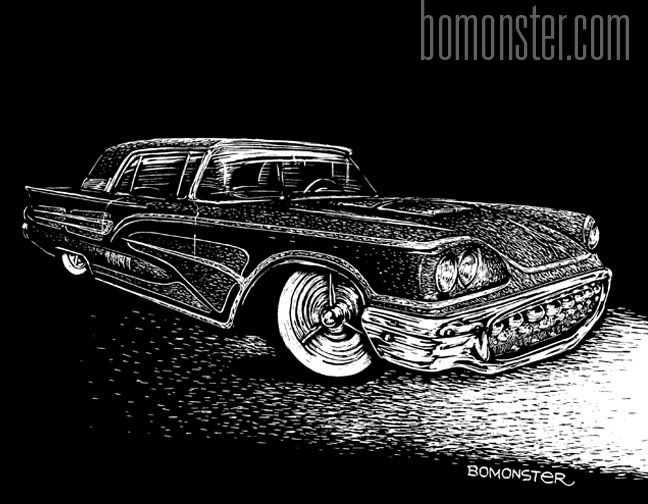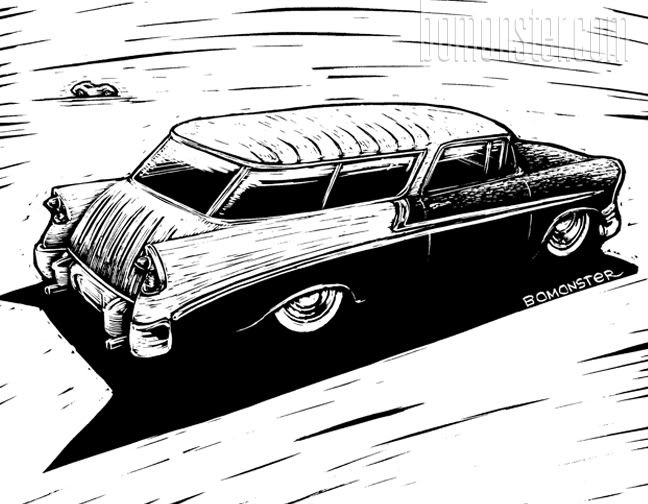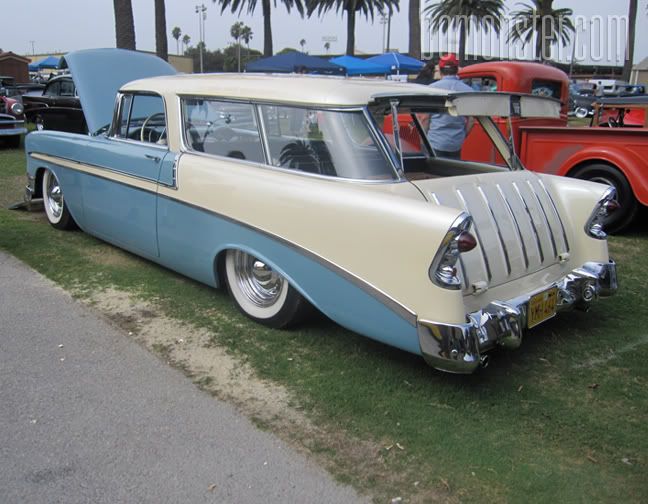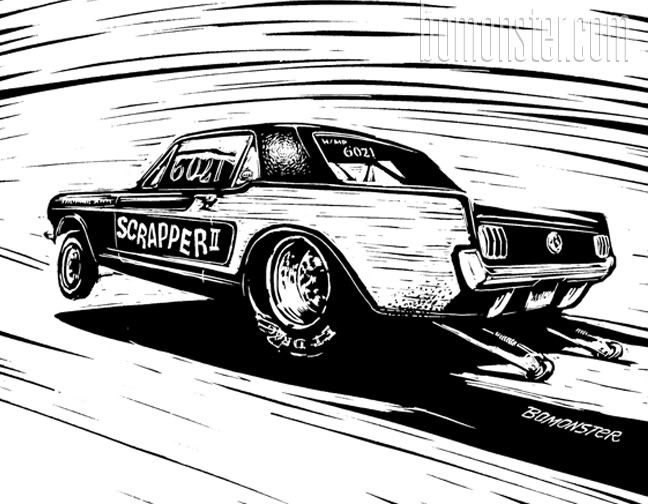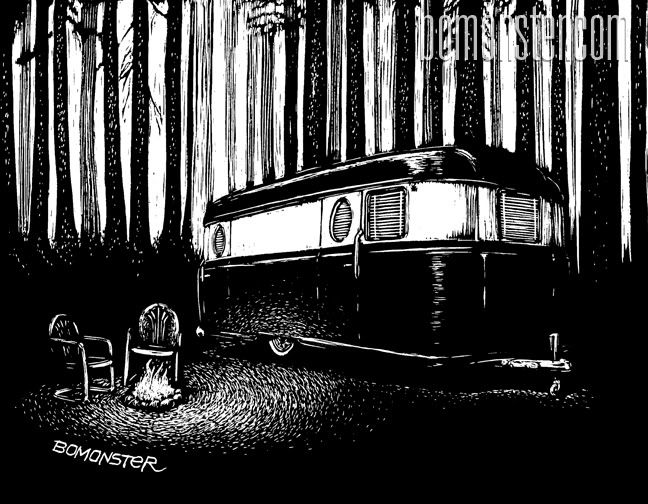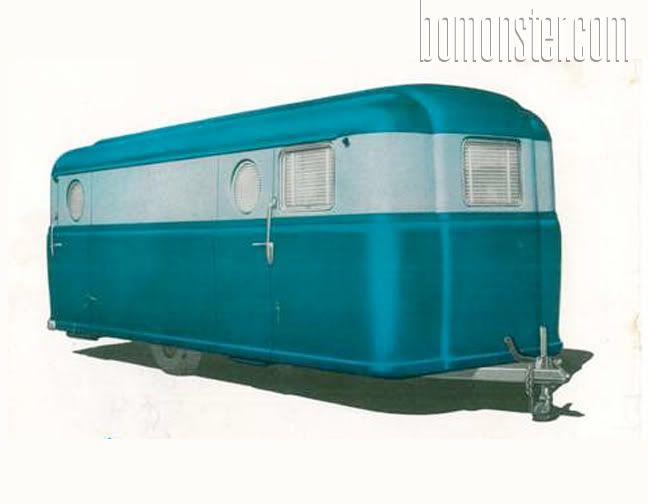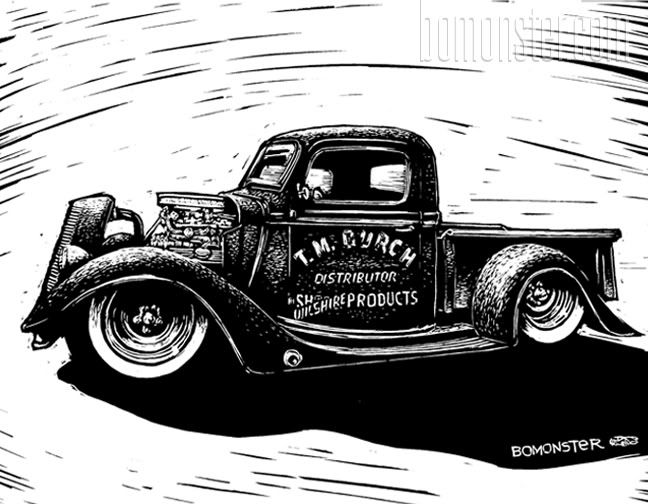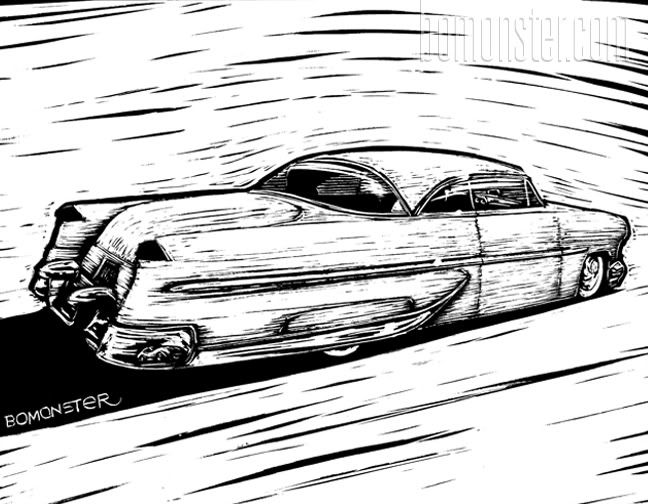 Scratched in the U.S.A.