Oh hell yeah. Here's my sordid tale...
You know that story of the over-excited idiot who buys a car sight-unseen on the interweb? Asks all the wrong questions, looks at the wrong photos and eats whats put in front of him? I'm that idiot. I didn't set out to get into a full-on body off resto project, but I had a boner for a chopped shoebox and a nice pair of rose colored glasses so I jumped. Fools rush in. But this thread ain't about sour grapes, it's about lemonade…
Let's start with Bob Bleed's highschool sweetheart. It's a running '51 Ford sedan, chopped 3.5", needs some cosmetics…
So after some new tires, brakes, headers and exhaust, a nice '55 Dodge grille direct from Bob Owens, and a rattlecan paintjob it was roughly presentable enough to drive it to Cheaterama, the Scrap Drive and the Hunnert Car Pileup…
If you looked at it from the right angle, in dim enough light and a cool enough setting, it even looked almost ok…
After I finally got it back to Ontario and started tearing it down, the floors had been "patched" with galvanized sheet from an old shed and a little duct tape…
And covered up some nastiness…
Niiice...
Rusty goodness...
Oh, and the frame was—for lack of a better term—fucked. As in dangerous and non-salvageable. Mere technicality. This shot is getting a bit ahead of the story, but you know where it's going anyway...
So, being on a budget, I started researching an S10 frame swap. No way I could find a stock frame right? Well, it just so happens that about this time Jaker was advertising parting out a '51 shoebox. Got a solid frame? You betcha.
Another trip to Milwaukistan for another shitbox…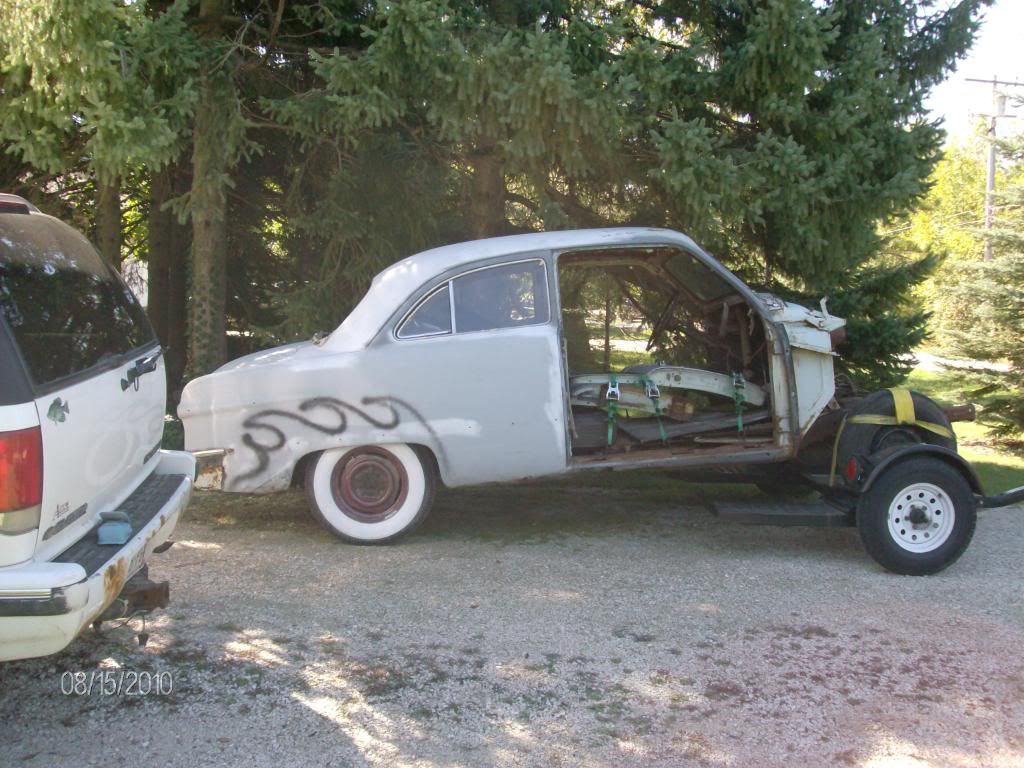 Jake threw in about a car and half worth of extra parts in the deal. Jake is a freaking' rockstar...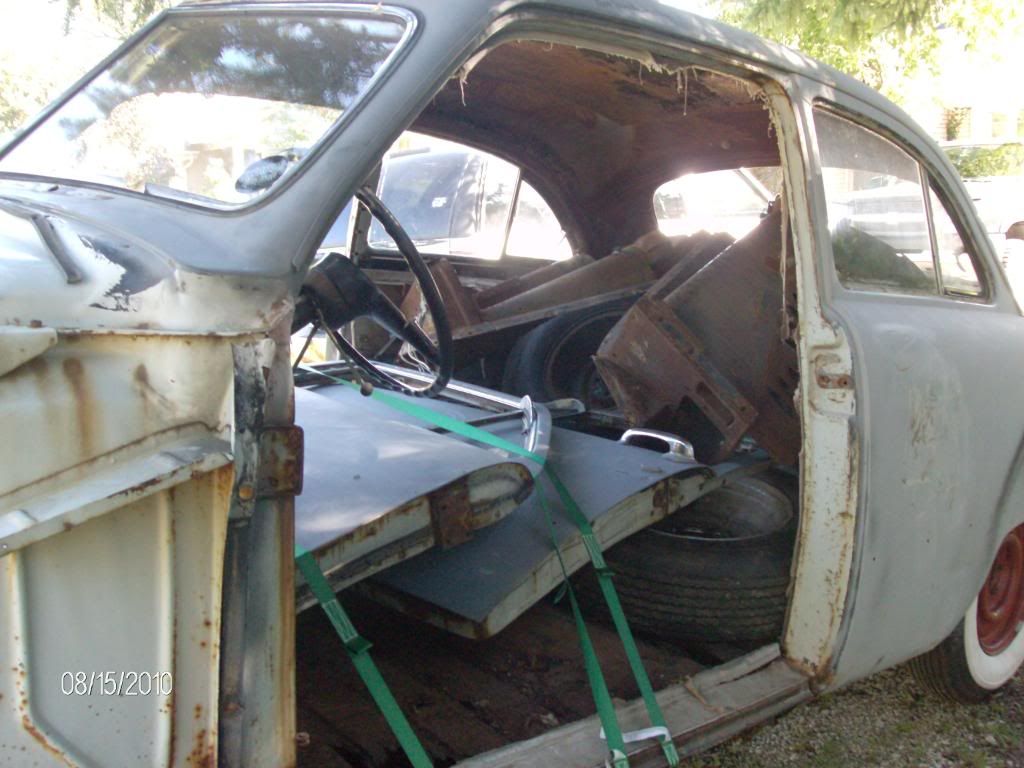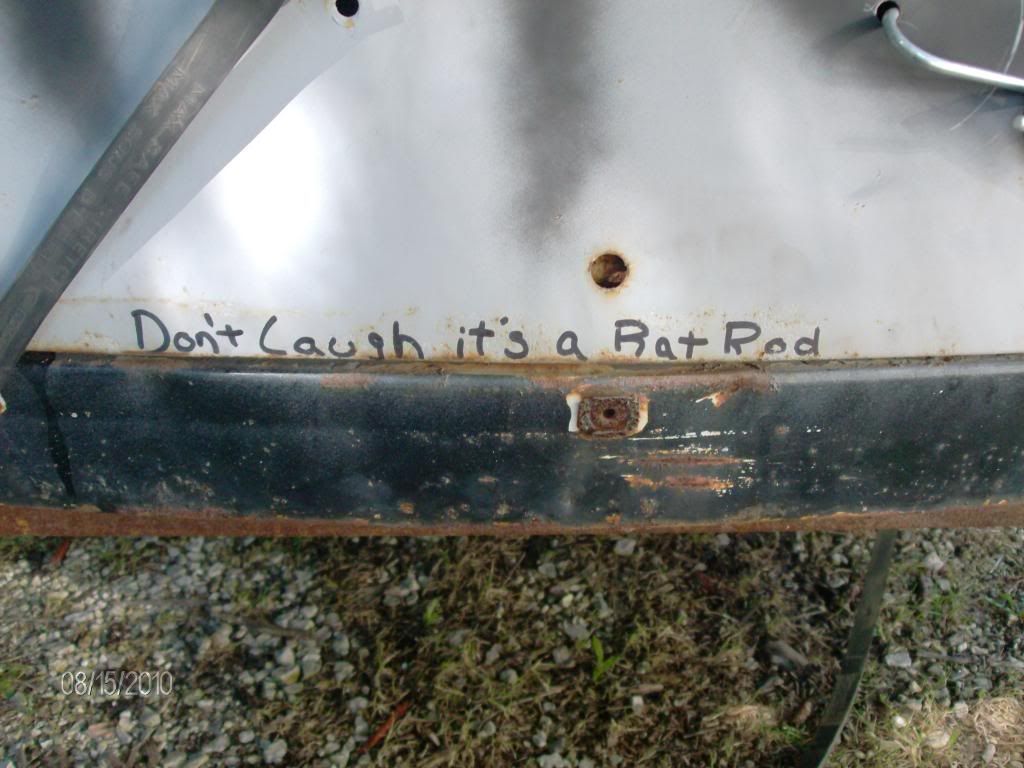 Back in Ontari-ari-ari-o. And then there were two…
Don't get too acquainted, this ain't going to be a long happy relationship. I just bought some sawzall blades...
With some other stuff taking up space in the shop…
(my GF's brother bought this l'il Trumpet in 1974 for 75 bucks! Going to restore it someday
)
In the next chapter we work out some frustration. Stay tuned.