Bummer about the Hamb-O-Dex crash of Aug. 2011...
I had several questions that had been answered on this thread over the past 5000 page views. Oh well, Its time to start over I guess. If you have any questions on the seat frames please don't hesitate to PM me, call me during business hours, or give a shout out on the new Bengels social group site here...
http://www.jalopyjournal.com/forum/g...hp?groupid=742
. Thanks again guys for all your support and business over the years. Its a pleasure to be here amongst such good company!
Jalopy Bench & Bucket Seat Frames
Bengels Hot Rod Products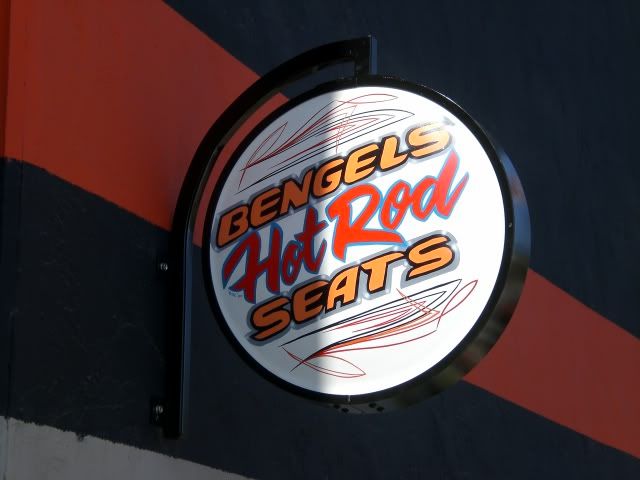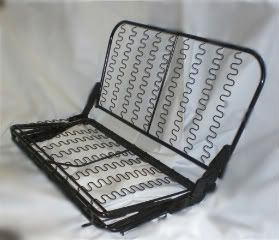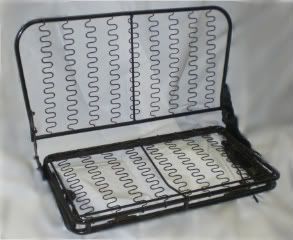 Bengel's Hot Rod Products has been sought out to solve the needs of the hot rod industry for years. The call to build quality custom seat frames at an affordable price has Bengels very busy these days at our Southern California facility. With the first Bengel chop job on a Model T Ford in 1952 we have a long proven history as a custom car builders. Bengels knows what is involved with manufacturing quality hot rod parts. We are solving the seating issues of Rod'ers one seat at a time.
At Bengel's Hot Rod Products each seat frame is hand built to your custom specifications or to the original OEM replacements configuration. We specialize in seat frames for Jalopy's, Classics, Street rods, and Muscle cars ranging from the early 20's through the 70's. All bench seat frames can be built with flip up bases increasing valuable space in the vehicle for storage, mounting electrical components, and other accessories. As well, the additional storage under the seat can be used for hiding things out of public view, a big plus if you have an open car. Bengels bench seats are available in reclining Full back, Split back, or Tapered split back configurations as well as offering options of arm rests, head rests, and seat sliders. Seats are delivered to the customer laced with Zig Zag no sag springs, fully painted and ready to upholster and install. While some seat frame Mfg.'s have gone to a cable operated recliner we have decided to keep the retro look and operation for our seat frames. We have found that the cable operated seat recliners have issues with the plastic components and are susceptible to degrading and breakage over time. They are available as an option but in our opinion they just look too modern for the traditional vehicles! All of Bengels seat frames are built to retain the nostalgic look of the vehicles era all the while offering the support and comfort of the modern vehicle seat.
As firm believers of giving back to the community we extend a substantial discount of 10% off of our list price to all H.A.M.B. members. It should be noted that this is a huge, huge savings when compared to our competitors pricing, and all the while offering custom built quality seat frames and superior service.
All Bengels seat frames are proudly hand built and assembled in the U.S.A. with the best materials available. Our seat frames are priced much lower than the competition to start with, add to that the HAMB 10% discount and the saving is very substantial. Get our price quote and compare so we can get busy on your ride. Glide past the others and see how Bengels can save your Ass.

Bengels Hot Rods and Off Road Products
9007 Olive Dr.
Spring Valley, Ca. 91977
(619) 461-3502
Sales@HotRodSeats.com
www.bengelsoff-road.com
1936 Ford Custom Split Back Bench...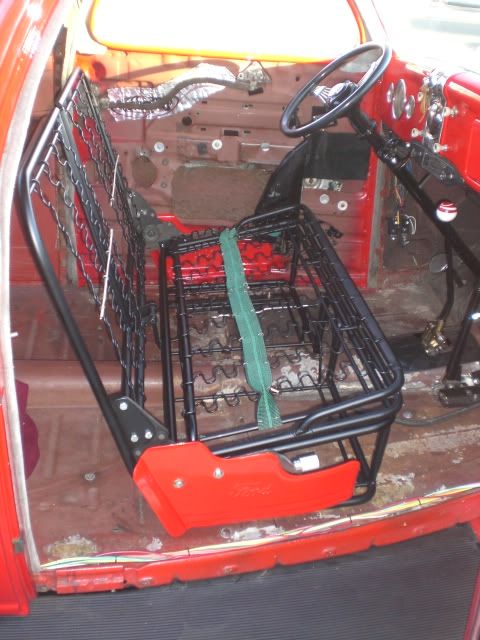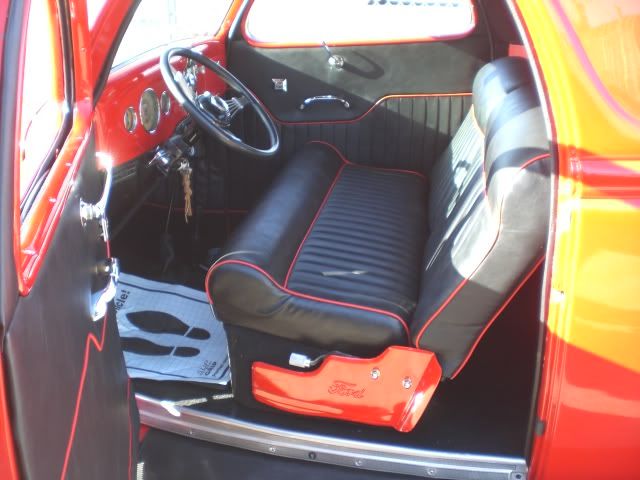 Bengels Social Group... Join in!

We have just set up a Bengels Hot Rod Seat Social Group under the Community botton on the header of the HAMB. We need your input there to make sure we are on track here and supplying you with the information you need! Help Us get this thing off the ground, please?
http://www.jalopyjournal.com/forum/g...hp?groupid=742