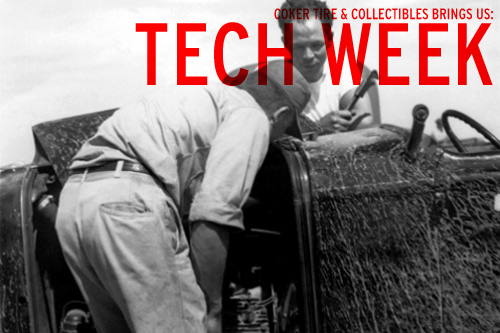 Alright fellas, here's the deal:
I got a call last week from the boys over at Coker Tire. They were looking for a way to support quality posts and contributors on the H.A.M.B. After some soul searching and brainstorming, they decided they wanted to sponsor a tech week. I loved the idea and now it's a green. Tech week starts today and will end on December 3.
The three best tech posts this week will each get a $50 gift certificate to
Coker Collectibles
. They've got some great stuff and I'm pretty sure the winner will be able to find plenty of ways to blow his newly won dough.
So that's it... Enjoy tech week!