Posted on January 10th, 2007 by Ryan
Filed under:
History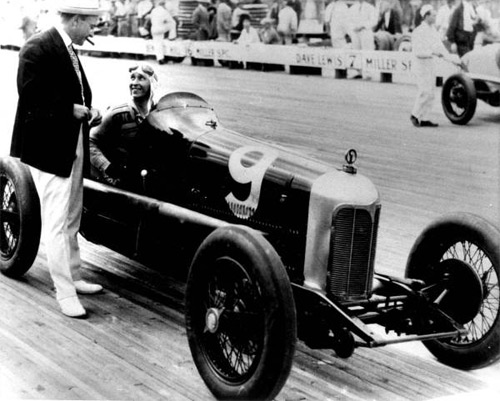 The 1920′s were the golden era of board track racing in America. The dominating Millers and Duesenbergs of the day are often considered the precursors to the hiboy hot rods of the 40′s and of course, the roaring track roadsters that tore up the dirt a few decades later. I've read a ton of stories about the board tracks and am absolutely fascinated by the huge banks, the surfaces, the sounds that must have sprung from the battle between rubber and wood… But ya know what? I've seen very little in the way of photography from the period.
Yes, this is a call out. Let's see em.