Posted on September 28th, 2006 by Ryan
Filed under:
History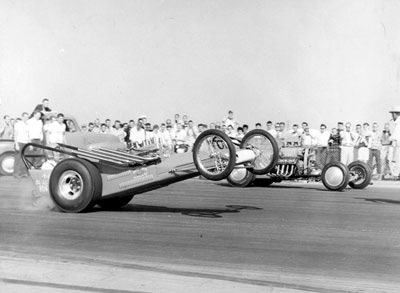 It must be "drag week" here at The Jalopy Journal world HQ as the incredbile posts just keep coming. This time wingnutz has stepped forward with coverage of the life and times of C.J. Pappy Hart. Inspired by our pals at the "We did it for love" website, our man has put together a great little story.
It's amazing to see the early days of Santa Anna and the roots that spawned C.J. and his wife, Peggy. Just a great read….