Posted on July 12th, 2006 by Ryan
Filed under:
History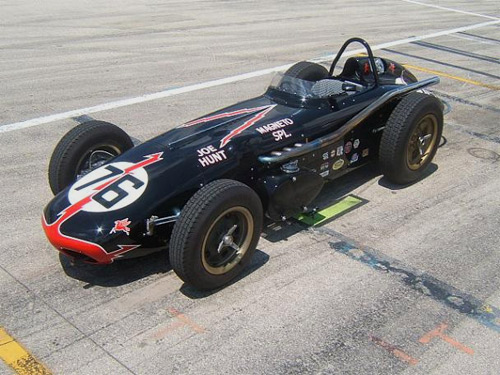 Penfifteen was nice enough to post his shots of various vintage race cars sitting on the Milwaukee Mile a few days ago. Somehow I missed it, but they always say you are better late than never…
I've spent most of the morning studying and dreaming. My biggest single take-away? Functional design mixes metal finishes by necessity and the result is nothing short of gorgeous. Copper, cast aluminum, sheet aluminum, stainless, chrome… The mix and match of each creates a mechanical look to die for.
I have a lot of passions, but I live to someday realize the glory of an early 60′s/late 50′s road track car in my garage. To me, cars from this era represent the absolute pinnacle of the automobile.