Posted on June 30th, 2006 by Ryan
Filed under:
Hot Rods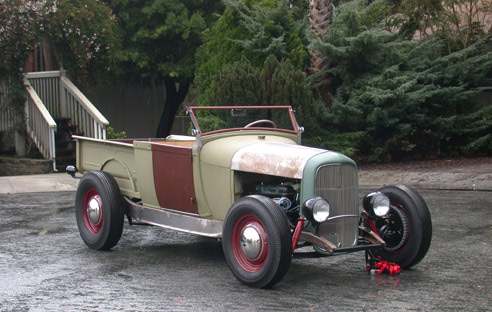 Detonator has been working on this RPU for a while now and has been doing a decent job of keeping us updated over on the H.A.M.B. It's the classic combination of '29 sheet metal on '32 rails and the Santa Cruz native has done a excellent job with the details we always harp about. The wheel/tire/stance thing is right on and accented by the perfect pitch of the hood – something a lot of folks just miss. I also dig the choices up font with the traditional shock/headlight mount and out rear with those corresponding taillights. This is a tidy hot rod for sure…
And guess what? He just picked his paint color. We love it.