Veda Orr's "Lakes" Pictorial 1946 Pt. 2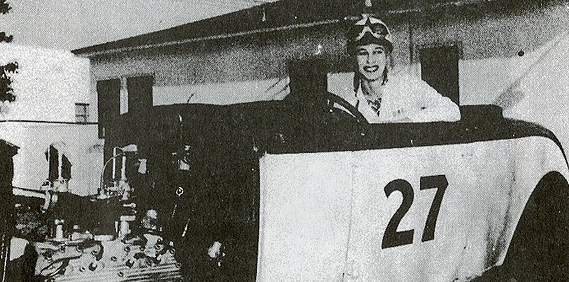 Here's a bit more from Veda's Lakes Pictorial, running down each race car by number and driver. The pioneers and icons are well represented: Doug Caruthers, Karl Orr (Veda's husband), Lou Baney, Jack Calori, Chuck Potvin (before his cam fame), Bill Burke (belly tanker hero), Dick Kraft, and more. These guys were all hitting 120 to 130 mph in 1946, when a stock V-8 Ford would struggle to get pass 85, and good speed parts weren't always available with just a phone and a credit card. It's just one year after the war in these pictures, and we can already see some of the roadsters getting lower in the front, as the dropped axle came into popularity. We're also seeing some Kelsey Hayes getting replaced with 'disc" wheels (often with big & little tires), and more streamlining experiments with belly pans, spreader bar covers, and filled wheel wells. You'll notice that the stout Mercury (99A) block is also getting used in quite a few cars. These were golden days of speed, indeed.
20

Comments on the H.A.M.B.