HAMB Exclusive: Vintage Drag Racing 8mm film! (Part 1)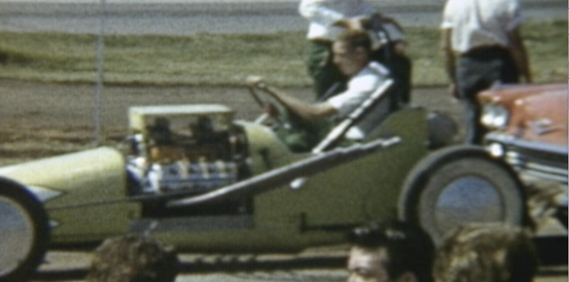 It's hard to top the fantastic posts from Ryan down under, but I think you'll find this is pretty good stuff if your a big fan of vintage drag film clips. A buddy of mine at work gave me his fathers old films shot at drag strips in the Midwest circa 1958-60. This footage has never been seen publicly, so this is a very cool HAMB exclusive. I don't know the exact drag strip location, but you can see he got some heavy hitters on part one of this film including Art Afrons Green Monster, Satan's Coupe, plus a ton of diggers, rail jobs and a wild propeller-driven driven racer making a solo run down the strip. Heck, the push trucks alone are worth watching this gem! However, the cinematographer seems interested in the trophy girl they used for flagging the cars later in the movie.
Please enjoy, and call out some of the cars you recognize, please. Part 2 coming later this week!!
40

Comments on the H.A.M.B.