Posted on August 23rd, 2007 by Ryan
Filed under:
Hot Rods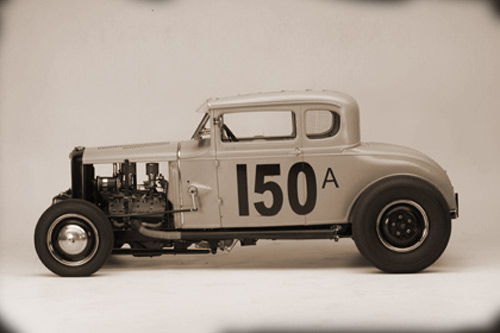 I'm getting ready to head north for Missouri and the H.A.M.B. Drags this morning, but wanted to leave you all this week with some inspiration. Some new guy popped up in the forum yesterday and posted pictures of his amazing a-coupe. As you can see above, the profile is dead nailed… and this one comes with some great details to study.
Editor's Note: I don't know if I will be writing editorial for the rest of the week or not due to my travels. That said, I bet I do a little here and there, so stay tuned.